Welcome to Fifth Grade!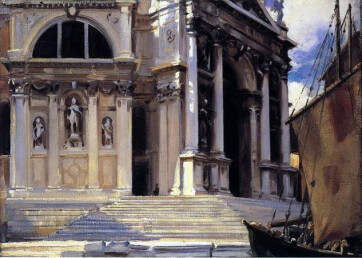 Religion
St. Jane de Chantal is a Roman Catholic school working to prepare spiritual and moral young Christians. Religion is taught every morning during first period. Standards from the Archdiocese of Washington are a large resource driving the religion curriculum. Vocabulary from those standards are emphasized. At the end of the year, students will be administered an online assessment regarding those terms. The Gospel of Mark, emphasized throughout our religion standards, is understood to be the first account of Jesus' good news and is a 5th grade staple. Its emphasis on Jesus' ministry and his authority is clear though not as poetic as the other synoptic gospels. Students' grades come from standards vocabulary quizzes and tests, class discussions and written reflections. There will be grades for participating in our social justice program (SOME shoeboxes, Mary House, Greg Gannon Food Drive, etc.).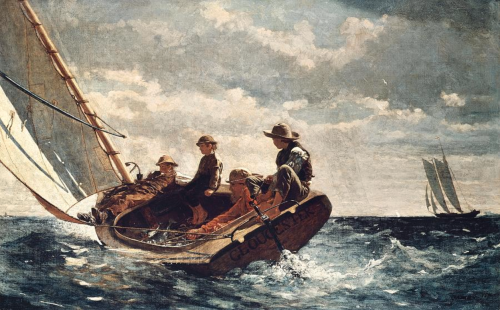 History: This year's curriculum involves the history of the United States. From discussing the Land and Early People, Exploration, Colonization, Settlement, the Revolution, and our Government, students will gain an understanding of our nation's early history. Note-taking: Cornell Notes. Chapter Tests: multiple choice, matching, short answer. The Social Studies standards stop around the 1800's. We will end the year discussing the 20th Century, 1900-2000. The events that shaped the United States from beginning the century as an agrarian society to a world power in the digital age. Geography remains an important component of social studies. Students will be quizzed in the following: 7 continents, 4 oceans, 50 states and capitals are routinely visited throughout the year. Your children will also need to memorize important U.S. dates and holidays.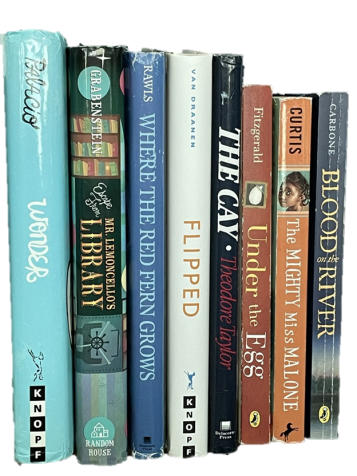 Reading
Literature: We will read eight novels this year, around twelve short stories, and a number of poems. They have comprehension quizzes and usually nightly reading. Literary response writing assignments go with these works.
Reading Checks: This is a check for fluency and comprehension. Every month I sit down individually with each student, give them a passage, and mark correctly read lines, any skipped words, or any added words. I time them for fluency and have two follow up questions for comprehension at the end.
Analogy Packets: Students work on these when they arrive in the morning. These packets are meant to strengthen word comparisons/relationships as well as standardized testing skills.
ReadWorks.com: once or twice a week, your child logs into this site and they individually read an expository passage and answer follow-up comprehension questions. These expository or informational passages include charts or diagrams. The intention is to strengthen their standardized testing skills as well as expose them to factual writing.
Roots & Affixes: Emphasized in our standards, your children will be introduced to and asked to memorize a number of common word roots and affixes; prefix-root-suffix (un-comfort-able). English has many cousins – Latin, Greek, French, and so on. They will be given ten of these a week for 13 weeks.
Test Prep Quests: Once a week the children take a standardized practice test. I track their scores, but do not count them as a grade.
Penmanship & Cursive: We emphasize d'Nealian Cursive and work to improve individual penmanship throughout the year.
Solo Reads: Students are asked to read at least one book each quarter on their own. They will fill out a report and submit it for a grade.
Student Read Aloud: every three weeks your child will select a passage and read aloud in front of the class. These reads are meant to strengthen speaking skills and build classroom speaking confidence.
Reader's Theatre: once or twice a quarter, your children will be grouped and given a short skit that they will act out for the class. Memorization is not important but inflection is. This is meant to build speaking confidence and be a fun, easy grade activity.
Student Presentations: Each quarter students will be asked to give a presentation on a topic of their choice. They will make a PowerPoint and speak in front of their class.